Rupee closes below 60 per dollar for first time in 8 months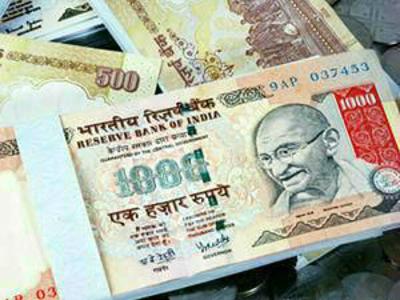 The India rupee on Friday closed below the 60 per US dollar-mark for first time since August last year, as foreign institutional investors (FIIs) continued pumping dollars into the third largest Asian economy.
The rupee yesterday opened firmer at 60.19 per dollar against its previous close of 60.32 and closed at 58.89 a dollar.  At one point, the currency hit a high of 59.69 per dollar.
Bankers and analysts attributed the firmness in the currency to strong demand for the local currency by traders and foreign institutional equity players.
Analysts said the currency would have ended higher against the greenback yesterday had the Reserve Bank of India (RBI) not purchased dollars more than one occasion.  The central bank reportedly purchased dollars when the rupee was at 60 and 59.85 per dollar.
However, bankers are not certain if the currency would keep on gaining against the greenback unless in the coming weeks.
Commenting on the situation, a treasury head at a foreign bank said, "The rupee is gently strengthening on incremental dollar inflows.  However, it is a bit early to say if the currency would continue to gain against the greenback unless the (forex) inflows sustain current levels."
On Friday, foreign equity players purchased equities worth Rs 1362.87 crore, which pushed the Nifty to a record high of 6702.60.  So far this year, they purchased equities worth Rs 23,284.77 crore, down from Rs 54,751 crore in the first here months of last year.