Rupee declines to reach near one-month low
Submitted by Sumeet Kak on Tue, 02/12/2013 - 18:21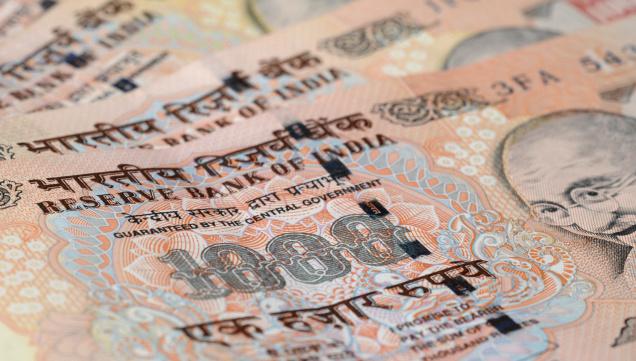 Indian currency, the rupee, lost some strength against the US dollar in early trade on Tuesday to reach near its one-month low.
The rupee edged down to 53.94/95 against the US dollar against its Monday's close of 53.8450/8550. But the key resistance was met at 54.01 levels, which prompted some pullback.
At 54.01 levels, the rupee was the strongest since 18th of January. The currency was testing major resistance at 53.90 to 54.05 levels, which represented a rebound low for seven trading days between January 21 and January 29.
The levels also represented a 38.2 per cent retracement of the 55.89 and 52.87 declines, which were recorded on 26th of November and 5th of February.
Resistance in the currency is expected to hold until the data with further lows towards 54.25 a dollar likely disappoints.
Higher demand for the US dollar came particularly from importers of gold and oil.