Samsung cannot peruse injunction against Apple, rules Dutch Court
Submitted by Darpana Kutty on Thu, 03/15/2012 - 22:36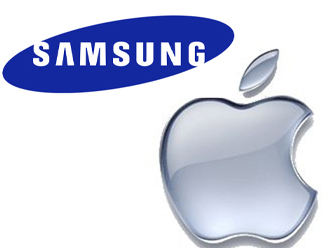 A court in the Netherlands has ruled that Samsung Electronics cannot peruse injunctions against Apple for infringing standards-essential patents as long as the American company is willing to negotiate the terms of the agreement, according to a release by the South Korean electronics giant.
Samsung Electronics' spokesman James Chung said, "The Dutch court said on Wednesday it cannot be said that Apple didn't comply with the clauses on FRAND terms, so Apple is allowed to sell their products but that also means Apple should negotiate with Samsung on royalties."
The FRAND terms are fair, reasonable and non-discriminatory licensing obligation that make it possible for patent holders to transfer their patents to an international body and make them available to other companies in return of royalties for allowing other companies to make compatible products. Samsung was aiming to block the sale of Apple's iPhone and iPad in the Netherlands.
The two companies are engaged in an intense legal war around the world over patent infringements. Apple, based in Cupertino, California, and Samsung have been locked in patent disputes concerning mobile technology and design since April 2011.
In another development, Samsung will start supplying screens for Apple's latest version of iPad tablet computer, according to a new report. The move comes after Apple did not find the screens from LG Display and Sharp Corp to be of acceptable quality or the new tablet computer.