Samsung official has reportedly revealed his company's serious chip rift with Apple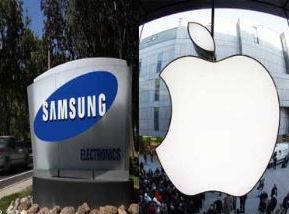 According to a recent report in Korea Times, citing an unidentified Samsung executive, a serious chip rift has apparently delivered a severe blow to the multibillion dollar component supplier partnership between Samsung and Apple.
Going by the information shared by the unidentified Samsung official cited in the South-Korea based report, the component supplier association between Samsung and Apple has undergone a substantiate change of late, despite the fact that that Samsung still manufactures the A6 chip for Apple's newest iPhone, the iPhone 5.
About Samsung manufacturing iPhone 5's A6 chip, the Samsung official said that the chip has entirely been designed by Apple, and Samsung is merely manufacturing the chips on a "foundry basis."
As per the report, a "senior Samsung official" also disclosed that Apple has stated is rather clear terms that, in future, it does not intend using the chip technology from its closest smartphone-market rival, Samsung; and that the chip rift between the companies might extend to other components too.
With the report also citing an earlier Barclay's report to reveal that the production of Apple's A7 chip will seemingly be consigned to Taiwan Semiconductor Manufacturing Company, Tongyang Securities' senior analyst Park Hyun, who has been quoted in the report, said: "It appears that Samsung is losing its multibillion dollar partnership as Apple has been its biggest parts client."