SanDisk launches two new flash storage drives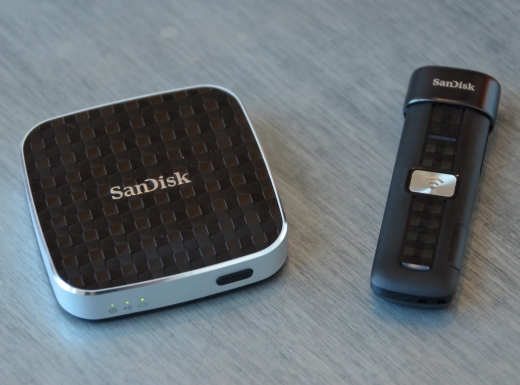 SanDisk has announced the launch of two new falsh0based storage devices to cater to the increasing demand for storage devices with portability.
The company launched its new Connect Wireless Media Drive and the Connect Wireless Flash Drive. The two devices are powered by battery and works both as a portable storage device as well as a mobile multimedia hotspot. The users can also share data and stream media wirelessly through the multimedia hotspot on the advanced storage device.
The Connect Wireless Flash Drive, which is the smaller of the two, uses a micro SD card instead of a standard flash memory. The device is capable of streaming up to three 720p-quality videos and works for about four hours with one full charge. The device will be available with capacities of 16GB and 32GB at a price of $50 and $60, respectively.
On the other hand, the Wireless Media Drive measures 2.5-inches by 2.5-inches and comes with a full 32GB or 64GB of internal, non-removable flash memory. The device can use micro USB port and an SDHC/XC card slot and offers extended battery life. The Wireless Media Drive will be available with 32GB or 64GB of storage at $80 or $100, respectively.