Satellite maps identify over 100 ancient Egyptian sites
Submitted by Mohit Joshi on Mon, 11/26/2007 - 16:49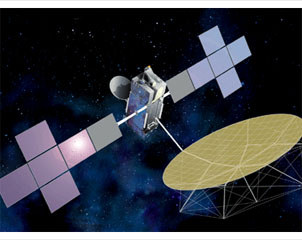 London, Nov 26: Anthropologists have identified over 100 previously unknown ancient sites in Egypt using satellite images from their laboratory in Birmingham, UK.
Operating from a computer lab on Birmingham's Southside, UAB anthropology professor Sarah Parcak and her colleagues have mapped sites like a lost temple buried beneath agricultural fields, a major town in the East Nile Delta dating to the time of the pyramids, a large monastery from 400 A.D. in Middle Egypt and a massive, largely buried city beneath a field on the East Delta dating to 600 B.C.
This has been possible because of the 10 computer workstations in the lab, which are running a series of geographic information system and remote sensing programs.
The far-ranging investigation uses satellites in the sky that can read not only visible light reflected from the earth, but other forms of reflected radiation, such as infrared and microwave imagery.
That view from the sky is matched up with on-the-ground investigations, traditional earth-digging archaeology in which spotted sites are excavated, dated and mapped using GPS technology.
"This technology is changing the way we do archaeology," said Parcak.
Despite all the archaeological attention Egypt has received at the well-known sites, Parcak estimates that only 0.01 percent of the archaeological sites have been identified and studied for a civilization that spanned 6,000 years and covered a landmass of 387,000 square miles.
Parcak's work has been focused on the flat flood plain of the Nile. That landscape is dotted with sandy mounds atop which people settled. "Anytime you see a significant change in elevation, you are going to find an archaeological site," she said.
The satellite imagery is also helping create a better understanding about how the Mediterranean coastline and the course of the Nile have changed through time and how settlements shifted accordingly.
Soils from ancient settlements are detectable because they have a higher organic content, which tends to retain more water. "Archaeological soils are chemically different than other soils," saidn Parcak. (ANI)