SBI Life Insurance ties knot with Syndicate Bank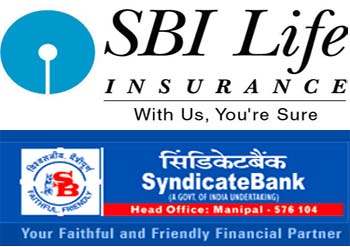 SBI Life Insurance, one of the leading private life insurers, has entered into an alliance with Syndicate Bank, one of India's premier public sector banks, to offer housing loan insurance cover to lender's home loan borrowers.
Under the arrangement, SBI Life will provide insurance cover to Syndicate Bank's home loan customers, who have availed loan under the special scheme announced by Indian Bankers Association (IBA) and Government of India.
Under the special scheme, effective up to 30th June 2009, home loan customers, between age group 18 to 55 years, availing a loan up to Rs. 20 lakh will be eligible for home loan cover at no extra cost.
It should be noted that the housing loan cover, premium of which will be borne by the bank, does not involve any documentation.
Syndicate Bank has registered a global business of more than Rs 1.93 trillion as on 31st March 2009.