Sell RCom With Target Of Rs 174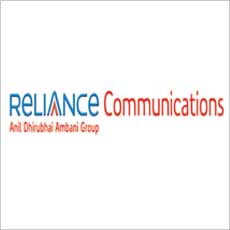 Stock market analyst Sudarshan Sukhani has maintained 'sell' rating on Reliance Communications Ltd stock with target of Rs 174.
According to analyst, the investors can sell the stock with stop loss of Rs 196.
Today, the stock opened at Rs 188.50 on the Bombay Stock Exchange (BSE). The share price has seen a 52-week high of Rs 319.70 and a low of Rs 134.25 on BSE.
Current EPS & P/E ratio stood at 24.12 and 7.75 respectively.
Reliance Communications Ltd (RCom) is on the brink of bagging a 5-year contract for Rs 250 crore from an African Bank for handling its Ethernet.
Declaration is awaited on the agreement with Africa's Attijariwafa Bank for handling its Ethernet services and managed VoIP applications in France, Germany, the UK, Italy, Spain, Belgium, the Netherlands, Morocco, the UAE and Saudi Arabia.
Attijariwafa Bank has more than 850 divisions in Africa and is strengthening in Europe and the Middle East.
On June 22, RCOM has hired more than half a dozen senior executive to boost its management structure.
With the aim to competently run its CDMA and GSM platforms and to have an edge in the 3G services, Anil Ambani-promoted company employed some prominent persons from the industry.