Sensex down 112 points; consumer durables stocks fall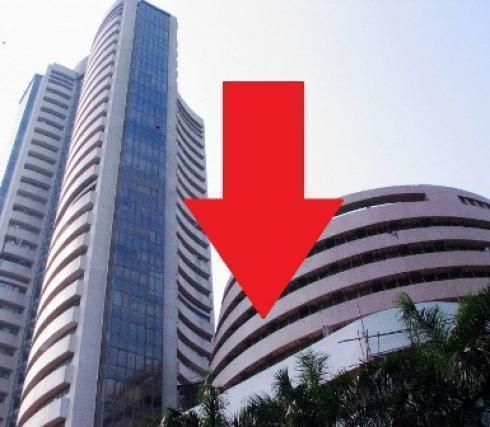 Mumbai, April 7 : A benchmark index of Indian equities markets was trading 111.87 points or 0.50 percent down in the late afternoon session Monday, as consumer durables, capital goods and bank stocks declined.
Markets were cautious as the five-week-long polling exercise began Monday for the general election.
The 30-scrip Sensitive Index (Sensex) of the S&P Bombay Stock Exchange (BSE), which opened at 22,355.56 points, was trading at 22,247.63 points around 1.40 p. m., down 111.87 points or 0.50 percent from the previous day's close at 22,359.50 points.
The Sensex touched a high of 22,481.62 points and a low of 22,197.51 points in trade.
The wider 50-scrip Nifty of the National Stock Exchange (NSE) dropped by 30.30 points or 0.45 percent and was trading at 6,664.05 points.
The S&P BSE consumer durable index was down by 98.44 points followed by capital goods index which was lower by 71.42 points, bank index which dropped by 60.99 points, automobile index which slipped 57.81 points and oil and gas index which fell 53.36 points.
In a major takeover announcement of the day, India's largest drug-maker by market capitalisation Sun Pharma will buy out Japan's Daiichi-controlled Ranbaxy Laboratories for $4 billion in an all-share deal.
Ranbaxy Laboratories scrip at the BSE was down 4.78 percent or 22.10 points at Rs. 437.45 from its previous close of Rs. 459.55 on Friday. (IANS)