Sensex rebounds 186 points; Bharti Airtel, ICICI Bank rise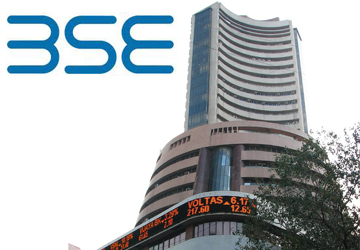 Mumbai, March 21 : Reversing four sessions of losing streak, a key index of Indian equities markets rebounded by nearly one percent Thursday, led by good buying support in banking and consumer durables stocks.
The 30-scrip sensitive index (Sensex) of the Bombay Stock Exchange (BSE), which opened in the positive at 18,926.21 points, was trading at 19,069.94 points in the afternoon session, up 0.98 percent or 185.75 points from its previous day close at 18,884.19 points.
The Sensex touched a high of 19,082.29 points and low of 18,798.98 points in the intra-day.
The benchmark Sensex is trading in the positive terrain for the first time in five sessions. The index lost 409 points in the previous two sessions on political uncertainties after the DMK, a key ally of the ruling UPA coalition, pulled out from the government.
The wider 50-scrip S&P CNX Nifty of the National Stock Exchange (NSE) was trading 0.73 percent higher at 5,735.95 points, after losing 141 points in the previous two sessions.
There was good buying support in banking and consumer durables stocks. The BSE banking index was up 2.06 percent. Consumer durables index was ruling 1.97 percent higher and metal index was trading 1.63 percent higher.
Bharti Airtel surged 7.66 percent at Rs. 302.70. ICICI Bank, up 5.57 percent at Rs. 1,057.35; Jindal Steel, up 4.32 percent at Rs. 352.45; HDFC, up 3.76 percent at Rs. 810.35; and Sterlite Inds, up 2.67 percent at Rs. 94.15 were among the major Sensex gainers.
Major Sensex losers were: Tata Motors, down 3.34 percent at Rs. 276.25; Bajaj Auto, down 2.96 percent at Rs. 1,785.60; Maruti Suzuki, down 2.30 percent at Rs. 1,310.20; Hindustan Unilever, down 1.78 percent at Rs. 460.35; and ONGC, down 1.54 percent at Rs. 296.50. (IANS)