September Print Edition Preview : Fourth Edition for September
As the Stock Markets have gained a lot in past trading sessions, the 17,000 target seems very close now. Indians are ready to fight with Pakistani Cricket Team in finals of Twenty20 World Cup. Nuclear deal became a head-ache for Congress as United States want to sign the deal at earliest while Ram Setu controversy continues.
Editor's Picks of the week.
Advani Vs DMK Chief Karunanidhi.
Indians confident of winning Cricket World Cup.
Stock Picks: BHEL, Infosys, Suzlon, TCS, Reliance, HDFC Bank and SAIL.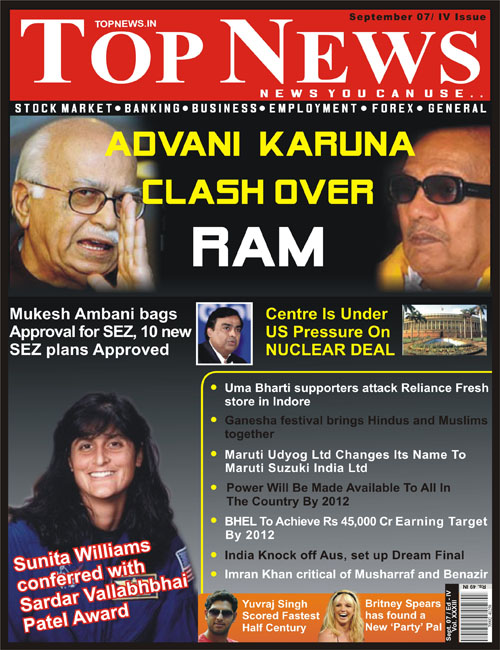 Grab the issue from your local bookshop or newspaper vendor.
For subscriptions please send an email to subscription@topnews.in
We accept payment by
Credit Card
Cheque (Local) / Demand Draft
Cash on Delivery (in NCR only)
(Currently available in India Only)