Mahindra Satyam Surges 8% Post Q4 Numbers
Submitted by Malini Ranade on Fri, 05/18/2012 - 15:50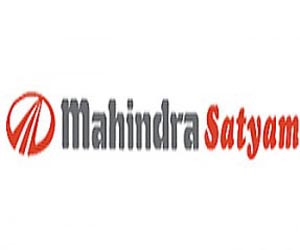 Shares of Mahindra Satyam surged around 8% during the morning trade as the company posted net profit of Rs 534.21 crore for the three month period ended March 31, 2012.
After a positive start, the shares of IT giant further gained 7.78% to hit a record of Rs 72 on the Bombay Stock Exchange (BSE).
At the National Stock Exchange (NSE), the company's scrip climbed 4.63% up to hit Rs 69.95.
But, later the share shed some of its early gains and was ruling at Rs 68.65 after gaining 2.77% at 10:50 a. m. on the Bombay Stock Exchange.
On the volume front, 6.70 lakh scrips of Mahindra Satyam were traded on the Bombay Stock Exchange, whilst over 35 lakh scrips changed hands on the National Stock Exchange in the morning trade.
Mahindra Satyam had registered a net loss of Rs 327 crore during the same period of last year.
Mahindra Satyam CFO Vasant Krishnan satted, "This quarter we had a benefit of 1.3% on currency rate. The growth was largely volume driven. Efficiency levels are also pretty significant in this quarter."
On the viewpoint for this financial, Mahindra Satyam's chairman Vineet Nayyar stated though the worldwide financial situation seems to be depressing at this point of time, the company would try to uphold the existing growth level.
In the meantime, the BSE benchmark Sensex was ruling 235.76 points down at 15,834.72.