Singapore Airlines to increase flight services to India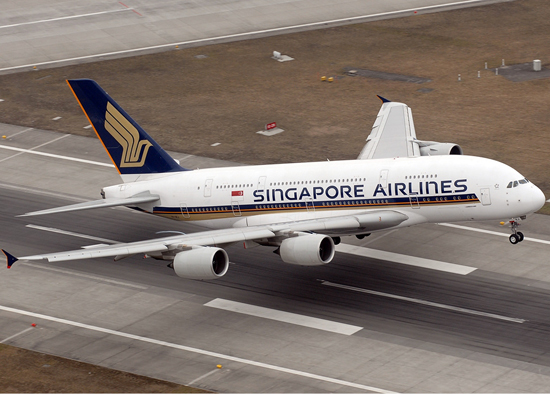 New Delhi, Sep 24 : Singapore Airlines Tuesday said it will increase its services to India to 107 flights a week from 98 next month. The new schedule will start Oct 27.
"India is an extremely important market for the Singapore Airlines Group and the nine additional weekly services clearly demonstrate our commitment to growing business and tourism exchange between both countries," said G. M. Toh, general manager India, Singapore Airlines.
"We look forward to further expanding our footprint in India with customer-centric investments focussed on quality products and services."
According to the airline, its subsidiary SilkAir will boost India-Singapore services by adding a third daily service from New Delhi, tenth weekly service from Kochi and the fourth weekly one from Visakhapatnam.
Recently, the airlines which started India operations in 1970, by launching services to Chennai, announced that it will set up a full-service airline in India in collaboration with Tata Sons.
The two companies, in a joint statement had said that they had signed a memorandum of understanding (MoU) to launch a new full-service private carrier based in New Delhi.
They have also applied for Foreign Investment Promotion Board (FIPB) approval for the new airline, of which Tata Sons will own 51 percent stakes and Singapore Airlines 49 percent.(IANS)