Slovenian police detain two former managers on corruption charges
Submitted by Sukhpreet Manchanda on Wed, 09/30/2009 - 22:50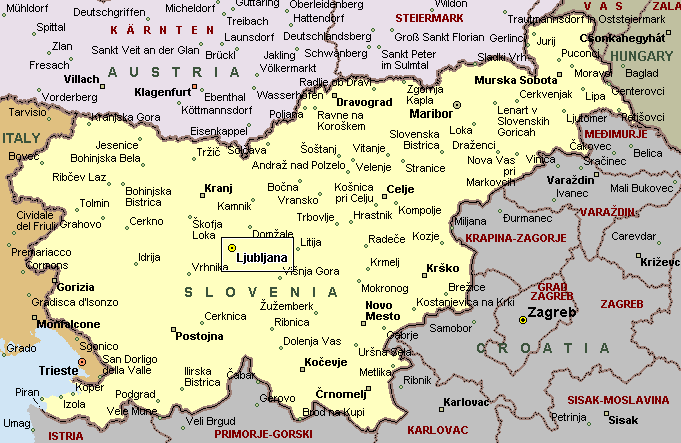 Ljubljana - Slovenian authorities on Wednesday said that they detained two top business managers suspected of corruption and money laundering.
The two men, Igor Bavcar and Bosko Srot, formerly led two of Slovenia's most powerful firms. Bavcar was the head of the Istrabenz Holding Co until this past June. Srot was, until recently, the head of Pivovarna Lasko, a brewery.
The men were arrested after police searched their homes in the capital, Ljubljana. Srot was released, while Bavcar remains in custody.
The two are suspected of abuse of authority in connection with a 2007 deal in which Bavcar bought a 7-per-cent stake in Istrabenz from Lasko, using a series of intermediaries, the business daily Finance said Wednesday.
Last year, Bavcar and Srot came under media attention over huge loans they took out without collateral and with which they attempted to buy stakes in large Slovenian companies.
Bavcar, who served as the Slovenian interior and European affairs minister in the 1990s, masterminded a massive, complex network of capital swaps that led to Istrabenz's control of a large part of the Slovenian economy.
During his seven-year leadership at Istrabenz, which ended in June, the holding company bought into 78 Slovenian companies, including such key businesses as the largest retail chain, Mercator, food processor Droga Kolinska and the Petrol oil company.
Istrabenz was key in Slovenia's transformation model, which saw the former Communist Yugoslav republic race to EU membership between 1991 and 2004.
While, in 2007, publicly listed Istrabenz posted a profit of more than 100 million euros (140 million dollars), last year it reported losses of more than 800 million euros. (dpa)
Technology Sector