SMVDU developing sensors to stop infiltration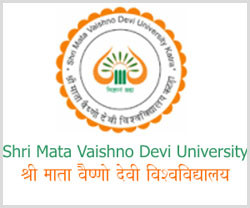 Shri Mata Vaishno Devi University (SMVDU) located at Katra nearly 45 Kms from here is developing such human movement sensors that will be installed on the International Border and Line of Control in J&K to help the security forces prevent infiltration of terrorists.
The department of Electronics and Communication of the varsity is working on a project in collaboration with Indian Space Research Organization (ISRO) in which the scientists from the varsity are working on such sensors that could be able to detect the movement within 3 Kms.
The sensors being developed by the varsity will be of immense importance to the army deployed on the Line of Control and Border Security Force (BSF) on the International Border in J&K. There have been a large number of infiltration bids this year and many were foiled by the security forces however some of the ultras managed to intrude into the territory because it is impossible to keep a strict vigil on entire LoC, IB.
As the project is in initial stage, no official was ready to speak on record however a team member of the department of Electronics and Communication said, "The project is being funded by the ISRO and will be completed in about a two years time. The project includes development of sensors that could be installed on the borders between India and other countries so that in case if an infiltration bid takes place, the control room could alert the soldiers deployed there".
He further said that the system will be having alarm system and will also be connected to the computers in the control room. The sensors could man an area of 3 Kms. "The sensors will be developed indigenously and there will be no support from other countries" the team member said.
Although there are human movement sensors installed at the IB and LoC at some places in J&K that were procured by Isreal but the sensors being developed by the SMVDU will be cheaper than those bought from Isreal.
The vice chancellor of SMVDU, N. K. Bansal had recently said, "The varsity was developing a system for tracking and monitoring suspicious movement along the borders".
He had said, "The demonstration of the system will start within next one year". However it will be installed on borders within two years after the trials are successful.
Chief of Army, General Deepak Kapoor has recently said that there were 42 training camps operating in Pakistan and Pakistan Occupied Kashmir that are training 2000 terrorists to be infiltrated into the Indian territory.
Pakistan has many times helped the ultras intrude into India by firing on the posts of Indian army so that the troops on this side of border get distracted that would help the terrorists to infiltrate. The sensors will help curbing such infiltration attempts.