Sony invites wrath of Hindus by releasing "Hanuman: Boy Warrior"
Submitted by Darpana Kutty on Mon, 04/20/2009 - 20:47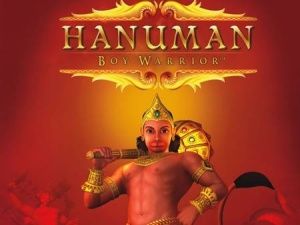 Sony Corporation has inadvertently invited the wrath of many Hindu groups by releasing its new video console game "Hanuman: Boy Warrior" for its PlayStation2. The Hindus from many parts of the world are feeling hurt and angry that Sony has used the Hindu god as the protagonist in the video game.
Hindus have launched protest movements against Sony, demanding the immediate removal of the video game from the market. The US and Australia-based Hindu groups have started online protest campaign against Sony.
"Hindus in Australia and USA have started this movement and posted their requests on the web. Till this time, there has been no direct communication with the said groups and we haven't received any intimation from them officially," said SCEE (Sony Computer Entertainment Europe) PlayStation country manager Atindriya Bose.
The protesting Hindu groups are not only demanding the removal of the video game from the market, but are also seeking an apology from Sony. According to Rajan Zed, the president of Universal Society of Hinduism, Sony's video game "trivializes the highly revered deity of Hinduism". According to Vamsi Krishna of Sanatan Sanstha (Australia), it is "very disrespectful, disgraceful and an insult to all those devotees of Lord Hanuman and followers of Hindu dharma."
Vamsi Krishna has stated that this video game should be removed from the market, with immediate effect, before it causes further unrest in the Hindu community worldwide and Sony should offer serious apology to the Hindus.
According to Bhavna Shinde of Forum for Hindu Awakening, the use of "sacred figure from Hinduism, namely, the Hindus' revered Deity, Sree Hanuman, as a character in a video game is highly objectionable to us, Hindus worldwide." She has demanded that Sony should "withdraw this video game, "Hanuman: Boy Warrior" at the earliest, and publish an apology to the Hindu community and Hanuman devotees worldwide." She has requested the video game distributors and vendors to exclude "Hanuman: Boy Warrior".
On the contrary, according to Bose, "Hanuman: Boy Warrior" is appealing to the Indian Hindu audiences. When Mr. Bose was asked that what was Sony planning to do in response to the Hindu protests, Bose replied, "Since we are not aware of their exact point of objection, we are in no position to comment on our plan of action. However, we are keeping a tab of the situation and hope to resolve it soon."
"Hanuman: Boy Warrior" is the game owned by Sony Computer Entertainment Europe's (SCEE). It is the first game that Sony has released in Hindi and English languages. It is available for Rs 499.