Spain says it is ready to delay troop pullout from Kosovo
Submitted by Sahil Nagpal on Sun, 03/22/2009 - 22:13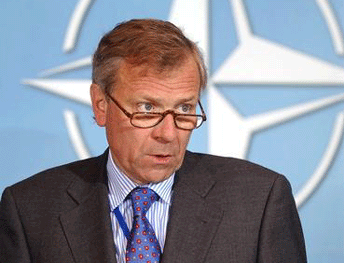 Madrid  - Spain indicated Sunday it was willing to put on hold an announced pullout of troops from the NATO peacekeeping force in Kosovo after criticism from other alliance members.
Defence Minister Carme Chacon is to hold talks in the next few days with NATO Secrteary General Jaap de Hoop Scheffer, defence ministry sources said.
While Spain was sticking in principle to its planned withdrawal, there would be a "certain flexibility" about the timing, the sources said. Press reports said Sunday Madrid was considering keeping its troops in place for another year.
The government announced Thursday it would pull out its 620 soldiers who are part of NATO's 15,500-strong contingency in Kosovo, which declared independence last year but was not recognized by Madrid.
The United States was among NATO members that criticized Spain, calling the pullout decision a disappointment that breaks with an alliance agreement.
NATO forces intervened to stop a Serbian military campaign in its former province against breakaway ethnic Albanians. The United States and most EU countries quickly recognized Kosovo's independence.
Spanish Prime Minister Jose Luis Rodriguez Zapatero defended the decision, saying Spain could not logically keep soldiers there if it did not recognize Kosovo's independence. Spain for decades has had to cope with a separatist movement in the Basque region.
US relations with Spain were strained when Zapatero pulled Spanish troops out of Iraq after winning the 2004 election. dpa