State Bank cuts deposit rates by 0.25% from June 15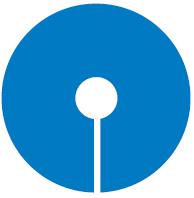 With effect from June 15, the deposit rates across all maturities of country's largest lender, State Bank of India (SBI) will be slashed by 0.25%.
About the new cut, SBI said that deposits rates of 181 days to less than one year term will be reduced to 6.25 per cent as against the earlier 6.50 per cent; while interest rates for deposits of one-year to less than 2-years will be slashed to 7 per cent from 7.25 per cent earlier.
The bank authorities said that SBI customers having deposits of two-years to less than 1,000 days will now earn interest at the rate 7.25 per cent against 7.50 per cent whereas 1,000-days deposit will attract an interest of 7.50 per cent compared to 7.75 per cent earlier.
For deposits with 1,001 days to less than 3 years term, the applicable rate would be 7.25, instead of the previous rate of 7.50 per cent.
Similarly, SBI specified that for three years to less than 5-years deposits, the rate will fall from 7.50 per cent to 7.25 per cent; while for five years to less than 8 years deposits, the rate will be 7.75 per cent as against the earlier applicable 8 per cent.
For tenure of 8 years and up to 10 years, the new rate is eight per cent against 8.25 per cent.
An additional 0.50 per cent for deposits of resident Indian senior citizens for tenures of one year and above would continue for term deposits of amount below Rs 1 crore.