Steel Ministry to appoint consultant for boosting SAIL's performance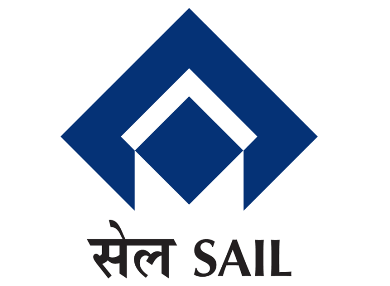 New Delhi: Worried over declining profit in SAIL, the Steel Ministry has decided to appoint a globally-renowned consultancy agency to carry out a "diagnostic study" for enhancing the maharatna's performance.
The ministry will float a tender soon inviting expression of interest (EoI) from international firms to also look at ways operations of the country's largest steel maker can be improved and future expansion can be executed in time and without cost overruns.
The consultancy firm, to be chosen after ascertaining their expertise and assessing technical and financial bids, would also be asked to chart out the marketing plans, work on SAIL's existing structure and suggest ways to better utilise its existing land parcel, a senior ministry official said.
Admitting that steel sector had been passing though hard times globally due to lower prices and higher input costs, he, however, said SAIL should not use them as reasons to justify its falling profits as most of the state-run firm's products are sold within India. Also, it gets a good chunk of raw material from captive sources.
SAIL had clocked Rs 6,754 crore net profit in the 2009-10 fiscal, Rs 4,905 crore in 2010-11, Rs 3,543 crore in 2011-12, Rs 2,170 crore in 2012-13 and Rs 2,616 crore in last fiscal.
The official said the rise in net profit in 2013-14 over the previous fiscal was not due to improved performance, but because of a Rs 1,056 crore exceptional gain from Vale towards damages due to non-supply of full quantity of contracted hard coking coal. Minus this item, profit would have been lower. A steel company's profitability can get impacted due to a host of factors such as costlier raw material, lower price of the commodity and its demand and poor operational efficiency.
SAIL is in a better position compared to many other domestic steel makers because of captive source of iron ore. However, it has to import 75 percent of annual coking coal needs. The fluctuation in coking coal price exposes the steel maker's profits to volatility.
The company's profit in 2009-10 was its second best in its history and its Chairman C S Verma attributed the rise to higher saleable steel production and sales, higher production of the value-added products, improvement in techno-economic areas and optimum utilisation of funds.
He attributed the dip in profit in 2010-11 to escalations in input prices, particularly of imported coking coal. Another key factor, Verma said, which affected profitability adversely was the impact of foreign exchange variation.
The 38.7 percent fall in net profit in 2012-13 over the previous year was largely due to lower net sales realisation resulting from a subdued market, SAIL had said.
The rise in 20.6 percent rise in net profit in 2013-14 over the previous year was mainly because of higher turnover and growth in export sales. Higher production of value-added steel also helped, Verma had said.
"On the product side, even though SAIL has a good basket of product mix, it should produce more value-added steel and attain better productivity so that net sales realisation improves," he said, adding Tata Steel's value-added product mix was far higher than that of SAIL.
Modernisation and expansion work at SAIL has been delayed by even four years in some cases. This delay has prevented SAIL from gaining market share and impacted generation of higher revenue as well as profits.
"The consultancy firm would also look at the ways future expansion can be carried out and what system could be put in place so that capacity expansion do no suffer," he said.
SAIL is enhancing its hot metal capacity to 23.4 million tonnes per annum (mtpa) from 13.8 mtpa now with Rs 72,000 crore investments lined up.
It has prepared a draft plan (Vision-2025) to raise its hot metal production capacity to around 50 mtpa by 2025 mainly through brownfield expansion with an estimated Rs 1.5 lakh crore investments.
As "getting land is a great difficulty" in India, the official said, SAIL -- which has a big land bank -- would be looking for inputs for the consultant on how its real estate can be better utilised.--PTI