Steven Tyler, new face of Andrew Charles
Submitted by Kiran Pahwa on Fri, 08/12/2011 - 14:03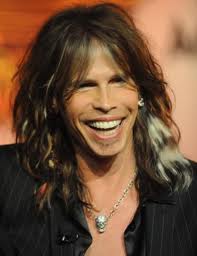 London, Aug 12 : "Aerosmith" rocker Steven Tyler has been appointed as the new face of fashion house Andrew Charles.
Tylor is the inspiration behind the fashion house's latest collection and will feature in a campaign alongwith his daughter Chelsea, 22.
"I grew up on Aerosmith and Steven Tyler. I've always loved his music and his style. I really love the whole concept of mixing music and fashion together. To launch it with such an icon such as Steven is amazing," contactmusic. com quoted Andy Hilfiger, the creative director of Andrew Charles, as saying.
The collection will be available exclusively in department stores of Macy.
The men's range features items like bold-patterned cotton shirts and cotton and spandex coated denim jeans, plus a scarf line called Rock Scarf. The women's collection will be fronted by Chelsea.(IANS)