Strides Arcolabto sell Specialty unit to Mylan Inc
Submitted by Rajvir Khanna on Thu, 02/28/2013 - 23:04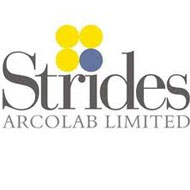 Pharmaceutical company Strides Arcolab Ltd has entered into a definitive agreement with US-based Mylan Inc for the sale of its speciality unit.
Strides Arcolab will sell its Agila Specialties Pvt Ltd as well as its specialities subsidiary, Agila Specialties Asia Pte Ltd, Singapore to Mylan under a deal valued at Rs 9,950 crore. Under the deal, Strides will receive $1,600 million or Rs 8,610 crore in cash on closing of the sale and possibly about $250 million or Rs 1,345 crore if certain conditions are met.
The deal has been approved by both the board members of Strides Arcolab as well as Mylan. The board of the Agila Specialties Asia has also approved the deal with Mylan. Strides Arcolab is planning to use the capital raised to repay some of its debt, ding a pre-tax return of approximately $700 million to $800 million to shareholders and for meeting contingent conditions.
Meanwhile, Strides Arcolab said that net profit has fallen 10.3 per cent Rs 61 crore for the fourth quarter ended December 31, 2012 mainly due to lower operational income and foreign exchange earnings. The company reported a foreign exchange gain of Rs 10.19 crore compared to Rs 50.57 crore recorded at the same quarter of the previous year.