Students in Punjab take steps to promote Earth Day
Amritsar/Chandigarh,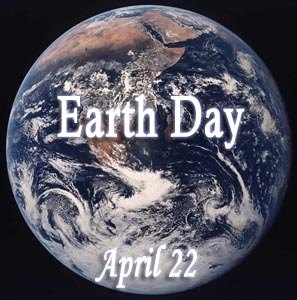 Apr 22: Students in Punjab took part in an environment awareness program today on the occasion of Earth Day.
Young girls and boys organised a street play explaining the significance of ecology to human life. They tried to involve people in the locality by asking them to write slogans on the issue, supporting the cause.
"We are trying to save this earth for the future days to come so that we can live a long life and happy life. At last, I would like to say that each one plant one tree so that each day we could live a happy and a prosperous life," said Ashu Goel, a student.
Residents were also invited to take part in the environment awareness program.
On the other hand, school students in Chandigarh took part in a lake cleaning campaign at Sukhna lake.
They collected garbage and other plastic waste from the lake, which was later taken through a proper disposal channel.
"The lake is really dirty. People do not take care. They come here for morning and evening walks and pollute the entire environment," said Anu, a student.
Earth Day is observed on April 22 to explore and reinforce ways to save the planet from emissions and global warming in the wake of crops crashing, water vanishing and the ozone hole threatening to get bigger than the stratosphere itself.
Emissions of heat-trapping carbon gases, mainly from burning fossil fuels in factories and cars, are rising sharply despite growing international attention to the risks of global warming.
On an average, 70 million tons of global warming pollutants in a day into the thin shell of the atmosphere surrounding our planet.
It is feared that the doubling of carbon dioxide in the atmosphere within 50 years would raise global temperatures between 1.5 degree Celsius and 4.5 degree Celsius.
A U. N. climate panel has said greenhouse gas emissions have to peak within 10 to 15 years and halve by mid-century to avert the worst effects of warming, forecast to include rising ocean levels and more droughts, floods, heat waves and hurricanes. (ANI)