Sun Pharma to acquire DUSA Pharmaceuticals Inc for $230 million
Submitted by Gaurav Mehra on Fri, 11/09/2012 - 20:01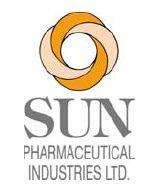 India's drug-maker Sun Pharmaceuticals Industries Ltd has confirmed that it would acquire US-based skincare specialty firm DUSA Pharmaceuticals Inc for $230 million (around Rs 1,251cr).
Sun Pharma said in a statement that it would commence a tender offer for DUSA's all outstanding common shares at a price of $8 apiece. The figure represents a premium of 38 per cent to the closing price on the New York Stock Exchange on Wednesday.
The India drug-maker said that the transaction had a total cash value of around $230 million and added that the deal got approval from the boards of directors of both companies.
Announcing the deal, it said, "The transaction has been unanimously approved by the boards of directors of both companies and DUSA's board has recommended that the company's shareholders tender their shares pursuant to the tender offer."
Sun Pharma, which was set up in the year of 1983 as a small unit in Kolkata with a portfolio of just five drug formulations, has made three sizeable foreign acquisitions since 2008.
On Thursday, Sun Pharma reported a fall of around 47 per cent in net profit at Rs 320 crore for the three months through September 30. The drug-maker's profit was dented by Rs 583-crore one-time expense, which erupted on account of a liability arising from patent lawsuit with American drug-maker Wyeth Pharmaceuticals Inc.
Shares in Sun Pharma slipped 0.76 per cent to close at Rs 696.15 apiece at the Bombay Stock Exchange (BSE) on Thursday.