Supreme Court chides govt. taking 2G spectrum auction casually
Submitted by Darpana Kutty on Tue, 11/20/2012 - 16:02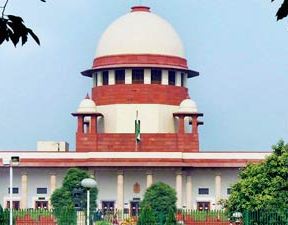 The Supreme Court of India on Monday chided the government over its casual approach in 2G spectrum auction.
The apex court objected to the government's action of delegating a subordinate rank officer for filing affidavits on its behalf. The court turned down the government's reply to its query why it failed to auction the whole telecom spectrum, and said that affidavits should have been filed by secretary of the telecom ministry.
Slamming the government over its failure to auction the entire spectrum, the apex court said, "An undersecretary has no business to file the affidavit; we have indicated this earlier also."
The court added that auction of the spectrum was a serious issue but the government dealt it very casually. It questioned how the government repeated the lapse in the 2G spectrum case even as it had on earlier occasions been told to abstain from that.
It asked the government to explain why all the licenses weren't put up for bidding. It stressed that holding back of even 0.1 per cent spectrum from being auctioned wouldn't be acceptable. It also said that it wasn't informed that the auction was just for 800 MHz and 1800 MHz band.
In addition, the Supreme Court solicited the opinion of Attorney General Goolam E Vahanvati about charge-sheeted firms and individuals who were earlier given excess spectrum under the Prevention of Corruption Act.
In the recently held auction, the government could sell spectrum worth only Rs 9,407.64 crore, which is less than a quarter of the government's target of Rs 40,000 crore.