Sushma invites South Korean companies to invest in India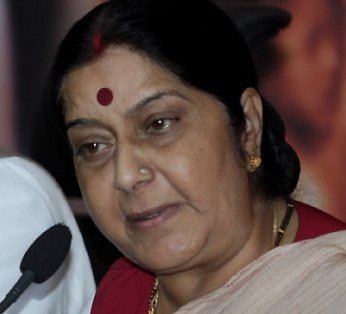 Seoul, Dec 29 : External Affairs Minister Sushma Swaraj, who is currently on a two-day official visit to Seoul, on Monday extended an invitation to South Korean companies to participate in the 'Make in India' initiative and make bold investments in India.
Swaraj extended her invitation during her meeting with South Korea President Park Geun-hye at the Blue House here.
Welcoming Swaraj's invitation, President Park agreed to encourage her nation's industry to engage with India even more closely and reiterated her invitation to Prime Minister Narendra Modi for an early official visit of Seoul.
Earlier in the day, Swaraj attended the eighth India-South Korea joint commission meeting.
Swaraj is accompanied by senior officials from the Defence, Shipping, Commerce and Industry and External Affairs ministries. (ANI)