Suspected Case Of Swine Flu Reported In Rajkot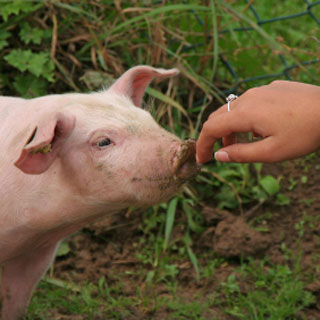 A middle-aged businessman with suspected swine flu symptoms has been admitted to a private hospital in Rajkot on Monday.
According to reports, the man has arrived here from Malaysia.
While refusing to reveal the patient's name, Dr. Nilendu Pandya, the medical superintendent of Dhakan Hospital, said, "We are still in the process of conducting tests, results of which are awaited. We can't divulge the name and occupation of the patient to respect his privacy."
The man was shifted to the hospital with high fever and symptoms of pneumonia, apart from severe cold and coughing.
The hospital authorities have forwarded the man's blood samples for examination to National Institute of Communicable Diseases (NICD) in New Delh
"We got in touch with the district authorities and has sent his throat swab and blood sample to National Institute of Communicable Diseases (NICD) in New Delhi," Dr. Pandya added.
The reports are expected by Tuesday evening.
In the meantime, the administration department of Rajkot Civil Hospital started making preparations if he is tested positive for the deadly flu.
The ward number 11 of the hospital was converted into a special room for treatment of such patients. Moreover, all the necessary medications in order to treat such patients were called for and stocked on Monday.
Nurses and a doctor were put on 24 hour duty from Sunday evening.
It should be remembered that this is the third suspected swine flu case reported from Gujarat. But, both the patients have tested negative for the flu.