Switzerland expels Olympian due to racist remarks on Twitter
Submitted by Ashok Rao on Tue, 07/31/2012 - 23:28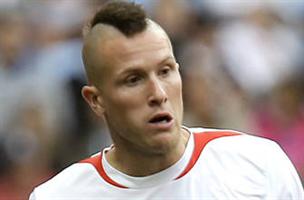 Swiss authorities have expelled a member of its football team taking part in the London Olympics 2012, on Monday due to his threatening and racist remarks against the South Koreans on micro blogging site, twitter.
The comments were posted by Michel Morganella just hours after Switzerland's foot ball team lost to South Korea in the mega sporting event.
Swiss Olympic team chief Gian Gilli said that Morganella "discriminated against, insulted and violated the dignity of the South Korea football team as well as the South Korean people." He was speaking through a translator at a news conference. He added that Morganella is stripped of his Olympic accreditation.
Morganella was part of the team that lost to the South Korean team 2-1. He wrote in the tweet that South Koreans "can go burn" and referred to them as a "bunch of mongoloids." He later released an apology statement through the Swiss Olympic team.
"I apologize sincerely to the people of South Korea, to the players, but equally to the Swiss delegation and Swiss football in general. It's clear that I'm accepting the consequences. After the disappointing result and the reaction from Korea that followed, I made a huge error," he said.
This is the second such incidence for this year's Olympics in which an athlete has been expelled due to racist remarks online. Greek triple jumper Voula Papachristou was expelled earlier from the national team because she posted objectionable remarks on the internet.
Technology Sector