Tata Motors planning to launch new Aria priced at Rs 9.95 lakh
Submitted by Devang Murthy on Mon, 02/18/2013 - 22:02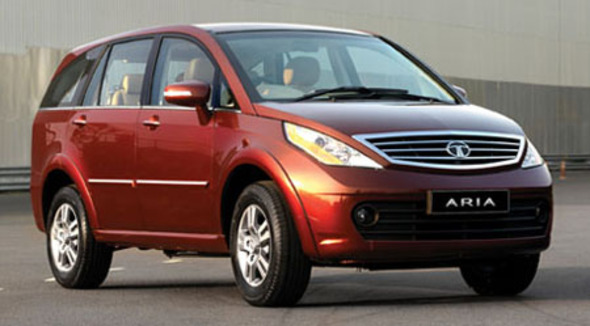 Indian automotive giant, Tata Motors has said that it is planning to launch a new version of its Aria utility vehicle priced below Rs 10 lakh in the country to tap into the growing demand in the segment in the country.
The new variant, which will compete with the likes of Mahindra XUV500 and Toyota Innova, will be priced at about Rs 9.95 lakh. Tata Motors' head of utility vehicles division Ashesh Dhar said that the company will soon launch a LX 4x2 variant of Aria in the country.
The utility vehicle market in the country is growing at fast pace and the company is looking for a dominant position in the market. The utility vehicle market has grown 57 per cent to 4.51 lakh units in the first 10 months of this financial year.
The company has said that the sales of Aria had fallen below 150 units per month in the Indian market and the company is looking to revive the vehicle with the new variant. The existing version of Aria is priced in the range of Rs 11.73 lakh to 14.98 lakh.
Mr. Dhar said, "There is much scope to improve sales in the utility vehicle market. Aria is the flagship UV brand and we are working on several other options to reproduce some successful products like the Sumo in coming years. We also plan to de-feature Aria to make it a more attractive price preposition for the Indian customer."