Telenor likely to claim licensing losses from Unitech
Submitted by Gaurav Mehra on Mon, 02/20/2012 - 23:16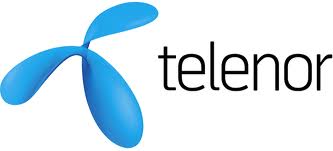 Norway's telecom firm, Telenor might be planning be claim cost of losing Indian telecom licences from tis joint venture partner, Unitech, according to Telenor's Asia head.
Telenor and Unitech jointly operate the Uninor brand in India through a joint venture. However, the two companies have decided to end the venture after the Supreme Court of India announced its decision to cancel 122 telecom
licenses in the country. Telenor will focus on settling its new partner before it will enter into an auction for airwaves that will be organized by the department of telecommunications.
The Supreme Court of India has scrapped the validity of all 122 spectrum licenses that were granted to telecom firms during the former communications minister A Raja's time in office.
The court cancelled all the licenses on the ground they were issued in a "totally arbitrary and unconstitutional" manner. It also imposed a fine on three telecom companies that offloaded their shares after getting the licenses.
Telenor believes that its investment and its 36 million customers are threatened by the ruling in the county. The company might be forced to spend more to regain its licenses.