A temple where devotees offer crabs to Lord Shiva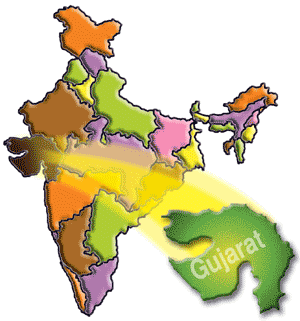 Surat, Jan. 11 : While devotees are generally known for offering flowers, incense sticks, fruits, and milk to deities at temples, the devotees at a Lord Shiva temple in Gujarat offer crabs.
On the occasion of Makar Sankranti season that usually falls in mid-January, hundreds of devotees make a beeline at this temple with their offerings of live crabs.
Offering crabs has been an age-old ritual here, as devotees believe with this their wishes will get fulfilled by offering crab at the Ramnath Shiv Ghela temple here.
It is said that this ritual of offering crabs has been in vogue here for ages since the devotees believe that their wishes are fulfilled.
Most of the devotees feel it helps them in their well-being. In fact, unlike the offering of flowers and milk, this temple has been witnessing scores of devotees turning up with crabs.
"My aunt had a chronic ear problem, she vowed if she gets well she would offer crabs at this temple. According to the custom here, people offer crabs to the lord when they get well. Today I am here with my aunt," said Deepaliben, a young devotee.
Priest of the temple attributes the commencement of this ritual of such an offering to Ramayana, the Hindu epic.
"Lord (Rama) was pleased by the crab as it was swept on his feet by a wave among other sea creatures and was blessed to be an integral part of divine worship. People come here with their ailments and wish for good health. The people come here in large numbers around this time of the year," says Dharmendra Bhai, priest of the Ramnath Shiv Ghela temple, Surat.(ANI)