Third death from swine flu in Hungary as vaccine campaign starts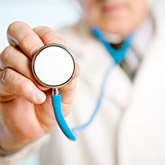 Budapest - A 33-year-old woman has become the third Hungarian to die following infection with swine flu, the Hungarian Health Minister Tamas Szekely said on Thursday.
The woman had been undergoing debilitating chemotherapy and radiation treatment for cancer, the minister said.
The Hungarian health authorities said the case highlights the danger of the new variant A(H1N1) influenza virus to certain high risk groups.
Meanwhile, the local biotech firm Omninvest issued a statement denying press reports of possible side effects from its A(H1N1) vaccine.
The government has ordered six million doses of vaccine from the firm and began innoculating high risk groups and essential public sector workers last week.
Earlier this week the Szekely slammed what he called a "whispering campaign" suggesting that the Hungarian vaccine was of poor quality.
"Ever more widely circulated scare stories are making the population uncertain, which in the end jeopardises the success of the epidemic prevention measures," the health ministry said on Wednesday.
Anyone who is offered the vaccine by their family doctor should take it, Szekely said.(dpa)