Tiger Woods' `skiing ace girlfriend` injured during world championships
Submitted by Sukhdeep Grewal on Wed, 02/06/2013 - 21:58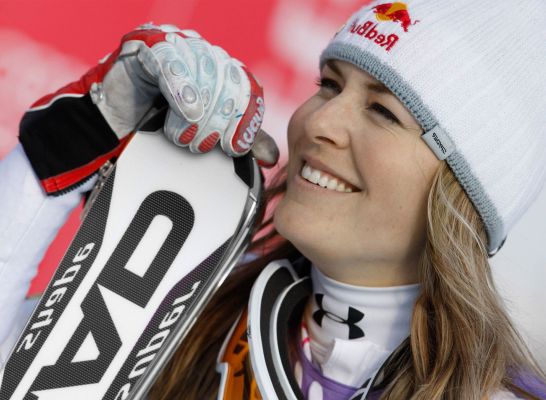 New York, Feb 6 : Lindsey Vonn, who is rumoured to be dating legendary golfer Tiger Woods, wrecked her knee in a gruesome crash while racing in world championships in Austria on Tuesday.
According to US Ski Team medical director Kyle Wilkens, the 28-year-old sportsperson tore both the ACL and MCL in her right knee and suffered a fracture of the lateral tibial plateau, the New York Daily News reported.
Her ski team has said that Vonn will be out for the remainder of this season but is expected to return to racing for the 2013-14 Audi FIS World Cup season and the 2014 Olympic Winter Games in Sochi.
It was recently revealed that the champion skier would be surrounded by bodyguards at the event after rumours of her dating Woods surfaced. (ANI)