T-Mobile USA CEO says the carrier's subscriber losses will end next year
Submitted by Jimmy Peterson on Thu, 01/10/2013 - 20:24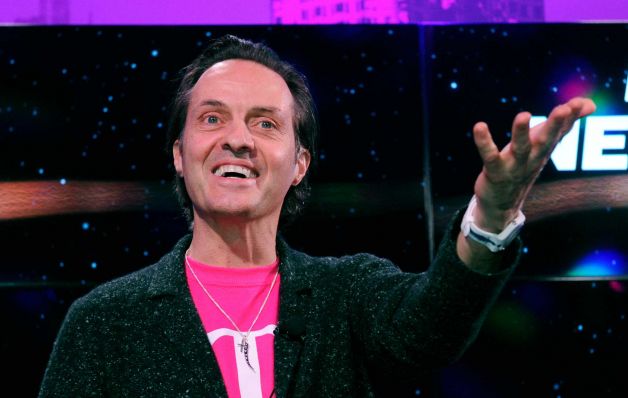 In an interview at the International Consumer Electronics Show (CES) 2013 in Las Vegas, T-Mobile USA's CEO John Legere said that the subscriber losses being reported by the carrier will apparently end next year; thanks largely to the availability of iPhone from the carrier, a much speedier network, and a service plan which allows customers to purchase handsets in installments.
According to Legere, T-Mobile has initiated the requisite measures for ending subscriber losses next year; as a result of which the carrier will witness some "incremental" monthly user gains by the 2013 fourth quarter.
With T-mobile having lost 1.03 million monthly subscribers in the first nine months of 2012, as money-spinning smartphone subscribers switched to the faster long-term evolution (LTE) services offered by AT&T and Verizon Wireless, the expected swing from subscriber losses to contract-customer gains would be a noteworthy milestone for Legere, who took over as the carrier's CEO in September.
With `subscriber growth' being a top priority for Legere, a last-month announcement by T-Mobile's parent Deutsche Telekom had revealed that T-Mobile has worked out a deal with Apple for selling the iPhone; which it intends offering via a flexible, interest-free financing agreement that will allow customers to pay upfront or in installments.
Noting that the iPhone will pay an important role in T-Mobile's turnaround towards subscriber growth, Legere said that the carrier expects its subscriber numbers to be "positive" in 2014; and added: "It won't be linear, but it should be sustainable."