Toyota Kirloskar joins hands with IndusInd Bank
Submitted by Devang Murthy on Tue, 08/10/2010 - 04:36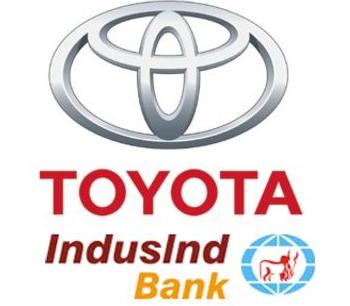 With a view to give more choices to the Indian consumer, Toyota Kirloskar Motor Pvt. Ltd (TKM) has recently joined hands with IndusInd Bank. While the move is expected to extend car finance to their prospective customers, the deal will make IBL will be one of the preferred financiers for the entire range of vehicles sold by Toyota Kirloskar Motor Private Limited.
In fact, according to the terms of the deal, both IndusInd Bank and Toyota dealers will promote various finance options to its customers through all branches and outlets of IBL Bank.
Sailesh Shetty, General Manager Sales, Toyota Kirloskar Motor said that the company is trying to provide end-to-end finance solutions to its consumers.
Moreover, Shetty also said that the move is a part of the strategy of the company to expand its presence in the Indian market. S V Parthasarathy, EVP-CFD, IndusInd Bank, said that car financing segment is one of the key focus areas for this banking giant in the country in this year.
It is to be mentioned here that Toyota is planning to launch the small car Etios in the Indian market by the end of 2010 or early 2011 and is firming up strategies for the same.