Uddhav extends olive branch to cousin Raj Thackeray
Submitted by Sarthak Gupta on Wed, 01/30/2013 - 15:20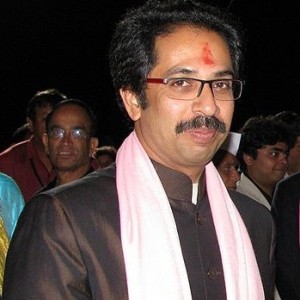 Mumbai, Jan 30 : Shiv Sena president Uddhav Thackeray has extended an olive branch to his cousin Raj Thackeray, who went on to form the Maharashtra Narvnirman Sena in 2006.
"Uddhav ji has clearly said whatever he wanted to say in his interview published in Saamna. He wants to carry forward same Shiv Sena, which was during Balasaheb's reign. Uddhav ji has made this move and may even talk (to Rak Thackeray). He made everything clear before the people in his (Uddhav) interview, Sanjay Raut, the spokesperson of Shiv Sena, said on Wednesday.
Raj Thackeray split from the Shiv Sena in 2006 when his uncle Bal Thackeray made it clear that it would be son Uddhav who would be his successor.
He did well politically, but cut deep into the Sena's Marathi vote support base, benefitting the Congress-NCP alliance.
In an article published in the Shiv Sena mouthpiece Saamna, Uddhav supported the idea of an alliance between the two senas, saying he is willing for a political alliance with cousin Raj for well being of the Marathi people.
Uddhav also pointed: "One cannot clap with a single hand."
Raj started speculation about a patch-up, visiting his ailing uncle at Matoshree, several times. He also visited Uddhav in hospital when the latter underwent first an angiography, and then an angioplasty ending a six-year-long cold war. (ANI)