Uflex Short Term Buy Call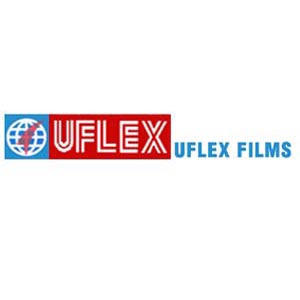 Technical analyst MB Singh has maintained 'hold' rating on Uflex Limited stock.
According to analyst, the interested investors can hold the stock with a stop loss of Rs 142.
The analyst said that the investors can exit on rally in the short term to Rs 172.
Today, the stock of the company opened at Rs 149.80 on the Bombay Stock Exchange (BSE).
The share price has seen a 52-week high of Rs 325 and a low of Rs 90.30 on BSE.
Current EPS & P/E ratio stood at 78.01 and 1.87 respectively.
Top packaging company Uflex Ltd announced that it will establish a facility in Wrzesnia in Poland with a total investment of around Rs 360 crore.
The company said that its upcoming plant is projected to be operationalized by June next year.
Mr. R K Jain, Uflex Group President (Finance and Accounts), stated, "Land acquisition is almost complete. The new plant will have a capacity of about 30,000 tonnes and we will invest USD 80 million."
Mr. Jain added that the said investment will be made through debt and internal accruals.
The new Polish facility will fulfill the needs of European as well as Russian clients.
Uflex has recorded a 5.23 times growth in its consolidated net profit for the three month period ended December 2010 at Rs 2.51 billion as compared to Rs 480 million for the corresponding period of 2009.
The company's consolidated income for the period under review remained up by 72% to Rs 10.22 billion as compared to Rs 5.95 billion during the same quarter of 2009.
As per Mr. Ashok Chaturvedi, Chairman and M. D. of UFLEX, "Our consistent record of maintaining a high growth trajectory is symbolic of the potential in the industry and the corresponding faith of customers in our endeavors to excel in offering quality products which has translated in to successful long term relationships globally. Our overseas operations contribute 53% to our topline which again highlights the growing dominance of `Brand India` in the global markets across industry sectors, and we take pride in leading from the front in the flexible packaging arena."