Uninor expands network in six circles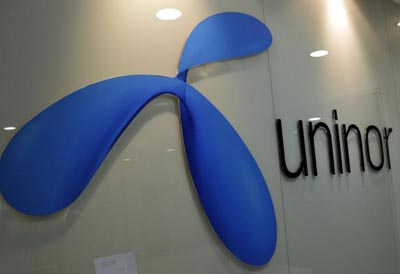 New Delhi, Feb 12 : Mobile service provider Uninor has expanded its network by deploying 5,000 additional sites in six telecom circles to cover more subscribers, the company said here Wednesday.
The circles are UP West, UP East, Bihar (including Jharkhand), Maharashtra and Goa, Andhra Pradesh and Gujarat. This is a 30 percent expansion of network sites in one go - the largest since launch of operations - and will be completed within the next five months, the statement said.
"With this expansion Uninor will now extend its Sabse Sasta services to millions of new subscribers in its six circles even as we strengthen our network in the areas we already cover," Morten Karlsen Sorby, nominated chief executive officer of Uninor, said.
Uninor is majority owned subsidiary of Norwegian telecom player Telenor Group.
At present, Uninor serves over 32.7 million subscribers (as reported in India) in the six circles of UP West, UP East, Bihar (including Jharkhand), Maharashtra and Goa, Andhra Pradesh and Gujarat.(IANS)