Union Cabinet fails to reach consensus on anti-rape law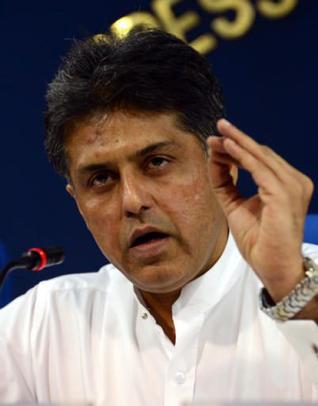 New Delhi, Mar 7 : The Union cabinet on Thursday failed to arrive at a consensus on the way forward on anti-rape laws, but reiterated its commitment to introduce tough laws to combat crimes against women.
It maybe recalled that the Centre had constituted the Justice Verma Committee to recommend changes in the laws that deal with crimes against women in wake of nationwide protest against the gang-rape of a 23-year-old woman on a moving bus on the night of December 16, 2012.
After deliberations lasting a month, the panel recommended enhancement of punishment upto 20 years from seven years, but refrained from suggesting death penalty for the guilty.
According to media reports, the home ministry and the law ministry are disputing the issue of lowering the age of consent and use of the word rape. It is reported that the home ministry wants the age of consent to be lowered to 16 from 18, but no consensus was achieved.
Information and Broadcasting Minister Manish Tiwari told media outside parliament on Thursday that the government is committed to bringing a strong anti-rape law.
"The fact that the government came out with an ordinance is itself a vindication of the government's commitment to seeing that, all that requires to be done in order to address the question of safety and security of women, is being done. In so far as a specific law is concerned, as to why it didn't come to cabinet in a particular day or why did it come to cabinet on a particular day. These are issues which are in the domain of the concerned administrative ministry. So it would be far more appropriate if this question is addressed to them," Tiwari.
The Bharatiya Janata Party (BJP), said the government should also consider the recommendations made by the home ministry's standing committee on this issue.
"The standing committee of the interior ministry, whose chairman is Venkaiah Naidu have given very specific recommendations to the government on this whole issue. I think that if the government looks into those recommendations with any seriousness, then some very clear and specific steps can be taken against this heinous crime. It could lead to creating fear in the minds of the criminals and make the people safe. Now if the interior ministry and the law ministry are having a verbal dispute over such a sensitive issue, then that is not correct. So I think the recommendations of the standing committee should be taken seriously," said BJP national vice president Mukhtar Abbas Naqvi.
New Delhi, with a burgeoning population of 16 million, has the unsavoury reputation of being the country''s ''rape capital'', recording more rapes annually than any other Indian city.
There were 706 rapes reported in 2012, a 23 percent rise from the previous year, according to the Delhi police, while molestation cases rose by 11 percent to 727. (ANI)