UPA government trying to intimidate CBI probes: BJP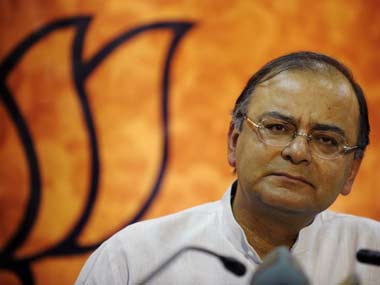 New Delhi, Nov 12 : The BJP Tuesday said the UPA government is trying to intimidate CBI investigations, and termed as "flawed" the stance of Prime Minister Manmohan Singh and Finance Minister P. Chidambaram that it was not proper for probe agencies to sit in judgement over policy decisions taken in good faith.
Bharatiya Janata Party (BJP) leader Arun Jaitley said the remarks of the prime minister and the finance minister were "disappointing, to say the least".
"The attempt appears to somehow intimidate the investigation. In several crucial cases, investigation is at an advanced stage," Jaitley told reporters here.
He said policy formulation was indeed in the domain of the executive but it cannot be immune from criminal investigation.
"What if the policy is flawed, is framed with collateral objective to benefit a few people," Jaitley said.
Referring to the 2G spectrum allocation controversy, Jaitley said the United Progressive Alliance (UPA) government had decided in 2008 to allocate the scarce spectrum at 2001 prices.
He said the policy was flawed and faulty.
Jaitley said some applicants were leaked out information pertaining to "first come first pay" policy in allocation of 2G spectrum and had bank drafts prepared even before the opening of allocation.
"Should it not be investigated?" he said.
Referring to coal block allocations, Jaitley said the government decided to allocate the blocks through screening committee and not through auctions and some of the allocations had to be cancelled.
He said the prime minister's remarks and the finance minister's support to them were "a flawed argument".
"Law does not accept it. CBI should not accept it," he said.
Manmohan Singh said Monday at the CBI's international conference on 'Evolving Common Strategies to Combat Corruption and Crime' that it was not proper for probe agencies to sit in judgement over a policy decision taken in good faith. He said errors of judgement should be distinguished from criminal acts.
At the same conference Tuesday, Chidambaram cautioned the CBI to respect the line that divides policy making and policing, and said investigating agencies must confine to policing and not question the policy.(IANS)