UPA's 'unholy haste' will destroy Lokpal's credibility: Jaitley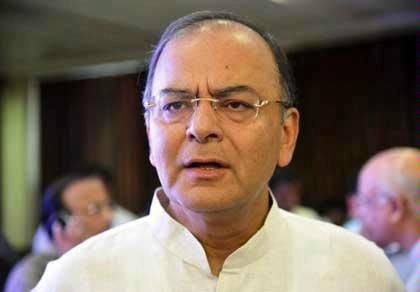 New Delhi, April 20 : Senior BJP leader Arun Jaitley Sunday said the UPA government's "unholy haste" in pushing for the appointment of a Lokpal will destroy its credibility.
"It would be a gross political impropriety and violation of the code of conduct if the UPA would rush through its appointment at this stage. Besides this, the procedure is legally a suspect. Such unholy haste will destroy the credibility of the Lokpal even before it is formed," Jaitley wrote on his blog.
He said the procedure should be stopped immediately, and added the effort of Prime Minister Manmohan Singh's office to convene a meeting of the selection committee for filling up the vacancies of the search committee "should not be allowed to succeed".
"While Manmohan Singh is now in a retirement mode, he must seriously introspect if this unholy haste in pushing the Lokpal on the eve of certain departure is implemented, he will only be remembered as a prime minister who subverted institutions at the behest of his party leadership," Jaitley wrote.
"Even now if he tries to act with unholy haste, the entire democratic system of India is strong enough not to permit him to succeed. The prime minister has nothing to lose except some residual creditability," he added.
Adding that the Lokpal appointment controversy refuses to die, Jaitley said that since half the elections have been completed and nearly 26 days remain for the formation of a new government, is it not proper for the UPA government to rush through the appointment? Certainly not.
He also wrote that the government decided to rush through with the appointment of the chairperson of the Lokpal and its members on the eve of the announcement of the elections, and that a search committee was hurriedly appointed.
"The Lokpal appointment controversy refuses to die. The UPA government has framed rules under the Lokpal Act. The rules prima facie run contrary to the Act. This is already a subject matter of a challenge before the Supreme Court," Jaitley wrote.
The BJP Saturday urged the poll panel to ask the UPA government to put all major appointments on hold till a new government takes over. (IANS)