US DoJ arrests three for identity theft and tax fraud
Submitted by Mark Menell on Fri, 03/29/2013 - 20:23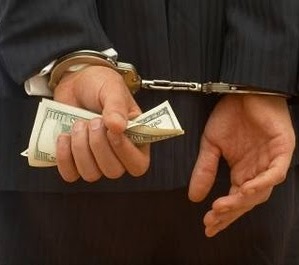 The United States Justice Department has said that it has arrested three persons from Alabama for being a part of an identity theft and tax fraud scheme.
Among the three arrested for the crime was an Indian-American Narendra Kumar Patel, who has been sentenced to 24 months in prison. For the two other arrested persons, Mary Bennett has been sentenced to 75 months and Eugenia Burks has been sentenced to 18 months. Bennett had earlier pleaded guilty to conspiracy to commit mail and wire fraud and aggravated identity theft.
Burks had pleaded guilty to conspiracy and Patel pleaded guilty to forging state securities in the US. Documents from the judicial proceedings showed that the three were planning a conspiracy to fraudulently obtain both federal income tax refunds and also state income tax refunds by using stolen identities by filing tax returns.
The prosecutors said that checks were sent to addresses used by the persons while in other instances, the money was directly deposited to the accounts of the criminals using a stolen identity. Patel played a part in cashing some of the forged checks.