Use Slimming Drugs and Risk Developing Psychiatric Disorders
Submitted by topnews on Sat, 10/25/2008 - 03:32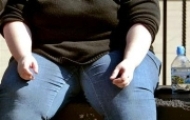 European Medicines Agency reports that Acomplia, an anti-obesity drug, with Rimonabnt as its active substance, doubles the risk of psychiatric disorders. 
Licensed in Europe since 2006 and available on the NHS since June 2008, it has been prescribed to 97,000 people in the UK, but as benefits no longer outweigh the risks, doctors have been advised not to prescribe it any longer. 
While, it works to suppress the appetite, a trial conducted on 36,000 this summer found that five patients taking the drug committed suicide, as compared to only one on placebos. 
Prescribed for overweight people suffering from Type 2 diabetes and cholesterol, the drug's side effects include depression, sleep disorders, anxiety and aggression in some overweight or obese patients, making it too dangerous to prescribe. Besides Acomplia, Sibutramine, and Orlistat are some of the other main anti-obesity drugs prescribed in the UK. 
The Medicines and Healthcare products Regulatory Agency (MHRA), responsible for drug safety in Britain has asked doctors not prescribe these drugs, including asking people taking these drugs to stop taking them and consult their GPs for any suspected side effects, as well as, reporting them directly online at www.yellowcard.mhra.gov.uk or via telephone 0808 100 352.