Wait till Dec 31: Jaitley on extension of auto excise sop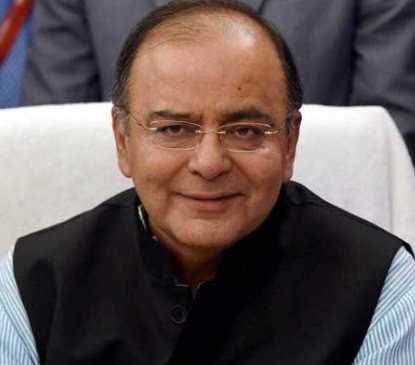 New Delhi: As auto makers anxiously watch if reduced excise duty regime would be extended to next year, Finance Minister Arun Jaitley Wednesday said they would have to wait till December 31.
"Wait till December 31," Finance Minister Arun Jaitley said when asked if government would be extending the reduced excise duty incentive expiring on December 31.
The previous UPA government had cut excise duty on cars, SUVs and two-wheelers in the Interim Budget in February to help the industry tide over a demand slump.
Excise duty was reduced to 24 percent from 30 percent in the case of SUVs, 20 percent for mid-sized car from 24 percent and 24 percent for large cars from 27 percent.
In June, the new government led by Narendra Modi extended the excise duty concession by six months to December 31.
After two successive years of sales slump, the auto industry had shown some growth posting a growth of 10.01 percent in April-November period this fiscal at 1.33 crore units as against 1.21 crore units in the year-ago period.
Car makers have asked the government to extend excise duty relief saying removal of this incentive could push the industry into a negative territory.
Maruti Suzuki India Chairman R C Bhargava today said if the incentive is not continued beyond December 31, automobile prices would go up further in the next year.
"It could derail the auto industry. If it lapses then prices go up by 4 percent and we will have to pass on the burden to the customer. If it remains the same then we will continue to pass on the cost benefit," he told reporters.
Already, many automobile companies, including Maruti, Hyundai, Tata Motors, Renault, Nissan and Mahindra & Mahindra, have announced that they would increase prices of their vehicles from January citing rising input costs.----PTI