Walmart Asia chief deposes before probe panel
Submitted by Gaurav Mehra on Sat, 03/23/2013 - 20:37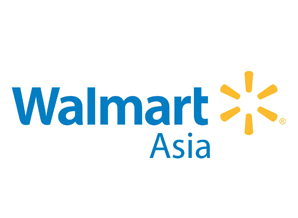 Walmart Stores Inc.'s Asia Chief Executive Scott Price on Friday appeared before retired judge Mukul Mudgal, who was last month appointed by the government to probe allegations that the American retail giant's lobbying activities breached Indian laws.
The panel headed by the Justice Mudgal - former chief justice of the Punjab & Haryana High Court - asked for details about the lobbying activities and the alleged bribing of the Indian officials.
The panel is seeking further details from the retail giant's executives by April 9.
Walmart came under fire after the publication of its own report stating that it spent $25 million on lobbying US lawmakers over the past four-year period, on issues related to improving market access for investment in many countries, including India.
The retailer however claimed, "These disclosures have nothing to do with political or governmental contacts with India government officials. It shows that our business interest in India was discussed with U. S. government officials."
A Wal-Mart India spokeswoman also claimed that the company was cooperating with the Justice Mukul Mudgal Committee and the Indian government.
Walmart is one of the many global companies that are looking to foray into India's $500-billion-a-year retail market. Foreign companies were until recently prevented from entering into India's retail market. But last September, the Indian government lifted the ban partially, allowing foreign companies to hold up to 51 per cent stakes in local supermarkets.