A warm winter, an empty harvest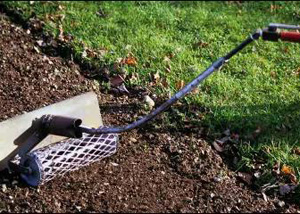 Sarvinder Singh's blue turban is a picturesque flash of colour against his fields of gold.
But his face is creased with worry.
As the winters grow warmer in Punjab — by as much as 4º Centigrade over the last three years — the 46-year-old's profits are dropping.
The fields look full of wheat, and they are. But many of the kernels are hollow because they have developed too fast. And where the stalks from one hectare of Sarvinder's 16-hectare farm once weighed about 2,300 kg, they now weigh 1,900 kg, if he's lucky.
Many harvests, he gets just 17 quintals (1,700 kg) per hectare.
It's not just that the kernels are lighter. In higher temperatures, crop diseases spread and pests multiply faster, leaving an already depleted harvest more vulnerable.
"We never had such early harvests before 2006, and our yields are now at their lowest in 10 years," Sarvinder says.
Weather variation has a major role in such disturbances, says Navtej Singh Bains, a leading wheat researcher with Punjab Agricultural University (PAU). "The only solution lies in discovering weather-resistant varieties and we are hoping for a major breakthrough soon."
If you think that's bad news, there's worse. It's not just the farmers' livelihood at stake.
Punjab — the granary of India — produces 60 per cent of the country's wheat. If yields continue to dip, prices will shoot up.
"If we translate the ongoing variation in wheat economics in Punjab, this is what it means," says P. S. Minhas, director (Research) at the agricultural university. "For every 0.5 degree (Centigrade) increase in winter temperature, the harvest is advanced by at least a week, and the yield falls by about 0.45 tonnes per acre."
"That's a 10 per cent drop in wheat production across the state."
"Even though we sowed the crop early, anticipating such a rise in winter temperatures, the crop matured at least 20 days before normal, giving us our lowest yields in 10 years," says Baaz Singh of Dharamkot village in Moga district, a major wheat producing area.
Baaz, 64, and other villagers took their production records of 10 years to PAU experts. "They confirmed what we had feared," says Baaz.
"The rise in temperature in February is the main culprit."
Officials in the state's agriculture department say the high temperatures in January and February damaged standing wheat on over 35 lakh hectares.
For Sarvinder, the real concern is how much worse it might get.
"This land has been a source of great pride for us," he says. "Now, I fear that my children will inherit a dead weight."