We can invite only one celebrity, Soni says at IFFI
Submitted by Supreet Sharma on Tue, 11/24/2009 - 15:56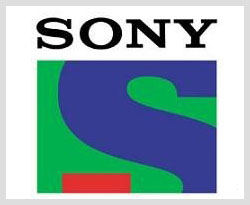 Panaji, Nov 24 - The controversy over Amitabh Bachchan not being invited to the International Film Festival of India (IFFI) simply refuses to die down. Information and Broadcasting Minister Ambika Soni said that there was no bar on any person from being invited to the festival.
"This is not a question of someone being called or not called... We can't call all distinguished film stars in one year. We can't give them all places of honour at one time," said Soni who was here to attend the inaugural function of the 40th IFFI Monday.
Bachchan has not been invited since IFFI shifted to Goa in 2003.
"Last year there was Rekhaji. This year we had Waheeda Rehmanji. We'll call all our celebrities one by one," said Soni.
On Sunday, head of the Directorate of Film Festivals (DFF) S. M. Khan said: "Bachchan sahib is a great actor. He will be called next year or the year after that."
The entertainment society of Goa (ESG), co-host of the 40th edition of IFFI, has held DFF responsible for not inviting Bachchan to grace the festival.
"We always feel that we need Amitabh Bachchan. It would be great to have him at the IFFI," Rajendra Talak member of the ESG's main committee had said.
"Even if we feel we need Amitabh, what can we do? It is only up to the DFF... We are not even allowed to recommend any names to them," he had added. (IANS)