We knew institutional investors would support IPO strongly, says Mittal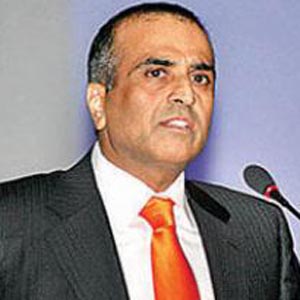 Sunil Mittal, the head of telecommunication giant Bharti, has said that the the copany knew that the institutional investors and especially those from abroad would be strong supporters of the Initial Public Offering of Bharti Infratel.
"We had a reasonably good visibility of the pipeline of the book there and we are close to 3 times the quota that we had kept for the qualified investors, and that has happened. We are very pleased with that," he said.
The IPO of Bharti Infratel, which is the telecommunications tower arm of Bharti Airtel, is likely to be the country's biggest IPO in almost two years since Coal India raised $3.5 billion. According to company officials, a sale of 10 percent in Bharti Infratel could raise $800 million to $900 million.
The IPO will value the company at about $9 billion. It is believed that the company might receive a approval from the capital markets regulator on Friday. Four private equity investors, including arms of Singapore state investor Temasek and Goldman Sachs as well as Hedge fund Eton Park's Anadale Ltd and a unit of Japan's Nomura are selling their shares in the offering.
Bharti Airtel, which is the holding company with a stake of 86 per cent is not selling its shares in the market.