Will bring every single penny of black money back, says PM Modi in 'Mann ki Baat'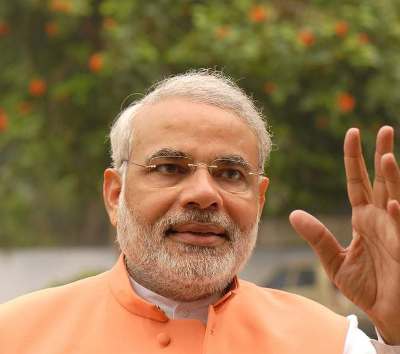 New Delhi, Nov. 2 - Prime Minister Narendra Modi, in his second 'Mann ki Baat' radio address to the nation on Sunday, said as far as the issue of black money was concerned, he would work to ensure that every single penny was returned back to the country.
"About black money, please trust this 'Pradhan Sevak' (First Servant of the Nation), it is an article of faith for me. This is my commitment. I will leave no stone unturned to bring back black money. I assure you, I will not be held back in bringing back whatever the amount, don't know the numbers yet, many numbers are floating around," said Prime Minister Modi.
This is Prime Minister Narendra Modi's second address to the nation via the medium of radio. The first one was broadcast on October 3 this year.
Like the previous address, Prime Minister Modi also re-emphasized the 'Swach Bharat Abhiyaan' and this time said the mission had influenced small children the most, and people now think twice before dirtying their surroundings.
He also urged the people to clean their surroundings the most.
"Diseases hit the poor first of all. If we promote cleanliness, then the poor will benefit the most. Where do illnesses begin, it begins from the homes of the poor. This is why the cleanliness drive is for the service of the poor," said the Prime Minister.
Prime Minister Modi also pointed that Khadi sales had increased by almost 125 per cent after he had urged the people to purchase Khadi in his previous radio address. (ANI)