Withdraw Ansari's anarchist remarks: BJP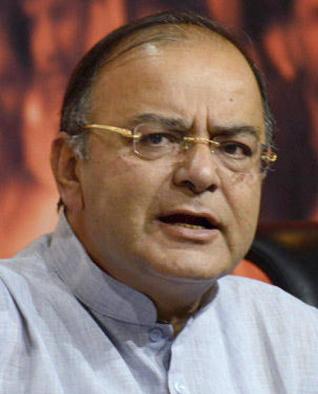 New Delhi, Aug 13 : The Bharatiya Janata Party (BJP) Tuesday demanded withdrawal of Rajya Sabha Chairperson Hamid Ansari's "federation of anarchists" remark relating to the house.
The house was adjourned till 12 noon following protests by the BJP members demanding suspension of question hour to discuss the purportedly illegal land deals of Congress party chief Sonia Gandhi's son-in-law Robert Vadra.
The protest forced Ansari to say: "Every single rule, every single etiquette is being violated. If the honourable members wish the house to become a federation of anarchists, then it's a different thing."
As the house reassembled at 12 noon, Leader of Opposition Arun Jaitley said the Rajya Sabha chairperson overreacted and use of the words "a federation of anarchists" was unparliamentary.
"The house wants his remarks withdrawn ... and expunged," said Jaitley.
Deputy Chairperson P. J. Kurien said the chair had used the word "wish" and this did not mean he called the house "a federation of anarchists".
As BJP continued with its demand to expunge the word, Kurien said he would look into the matter and come back to the house.(IANS)