Woman burnt alive as car catches fire in Delhi
Submitted by Hardeep Sidhu on Sun, 12/06/2009 - 01:48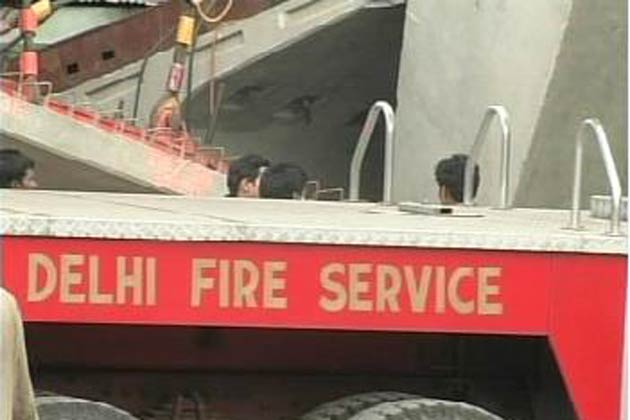 New Delhi, Dec 5: A woman was burnt alive and her husband suffered serious injuries when their car suddenly caught fire Saturday evening and they were trapped inside the vehicle, officials said.
According to Delhi Fire Service officials, they were informed around 5.50 p. m. that a car had caught fire in front of the DLF Mall on south Delhi's Nelson Mandela Marg.
Two fire engines, as also ambulances, were immediately despatched, but they could not save the woman, identified as Shubha, 32. Her husband S. K. Kanji, who works in a trading company in Gurgaon, was battling for life in the burns wards of the Safdarjung hospital.
The couple, residents of south Delhi's Aaya Nagar, hail from West Bengal.
"The car (a Maruti Wagon R) was reduced to ashes. Even the number plate was burnt. When we doused the flames, the woman was already charred to death beyond recognition. Her skull was also visible. She probably could not come out of the car because of the seat belt," a fire brigade official said.
"Kanji, who was in the driver's seat, has been admitted to the burns ward of Safadarjung hospital. His condition was described as critical. His chances of survival are very slim," the official said.
Deputy Commissioner of Police (South Delhi) H. G. S. Dhaliwal said they would ascertain the reasons why the couple could not get out of the car when it suddenly caught fire.
The police said the car was petrol-driven and no gas cylinders were found in the vehicle.
"Prima facie, it looks like that the car caught fire due to petrol leakage. We are ascertaining the reasons," a police officer said. (IANS)